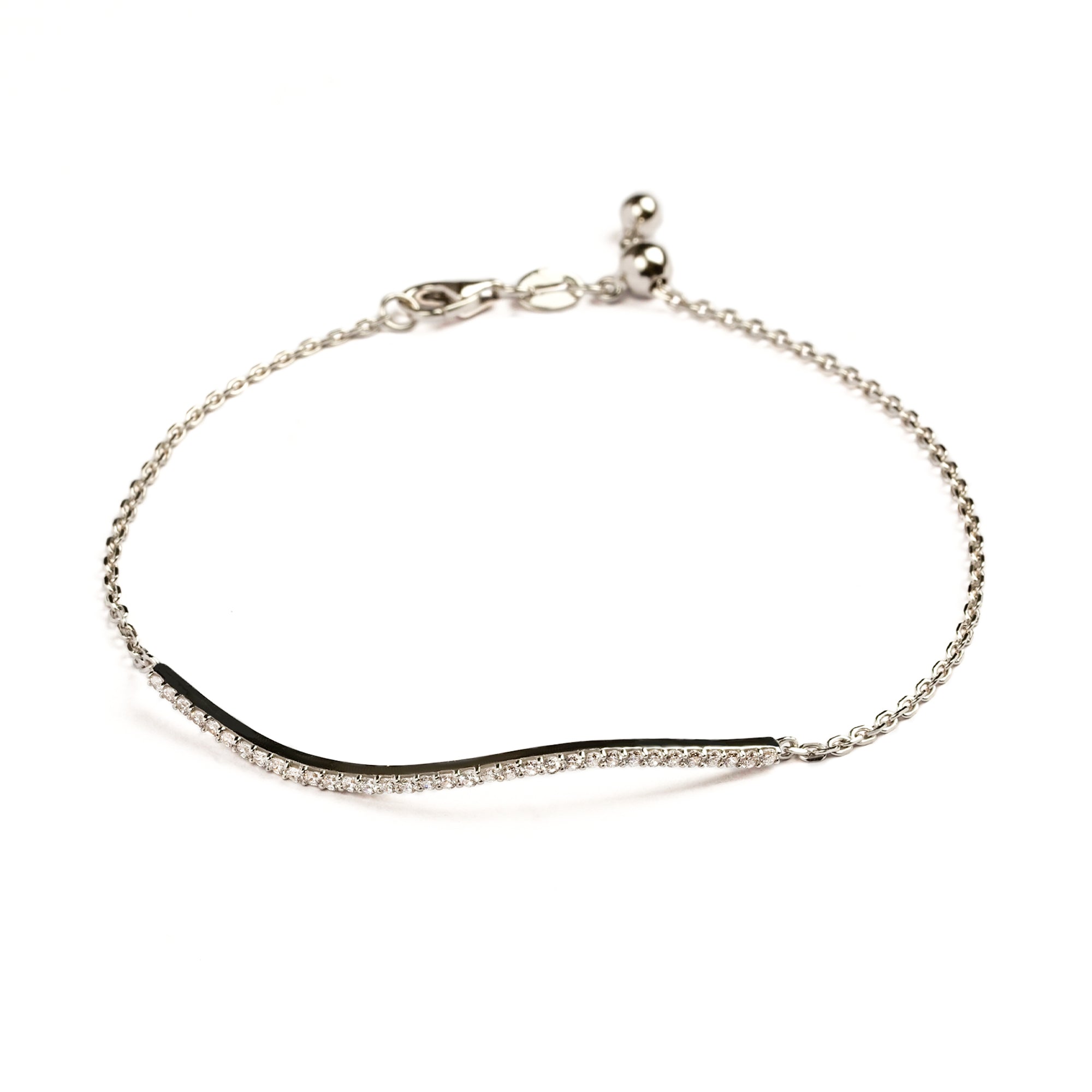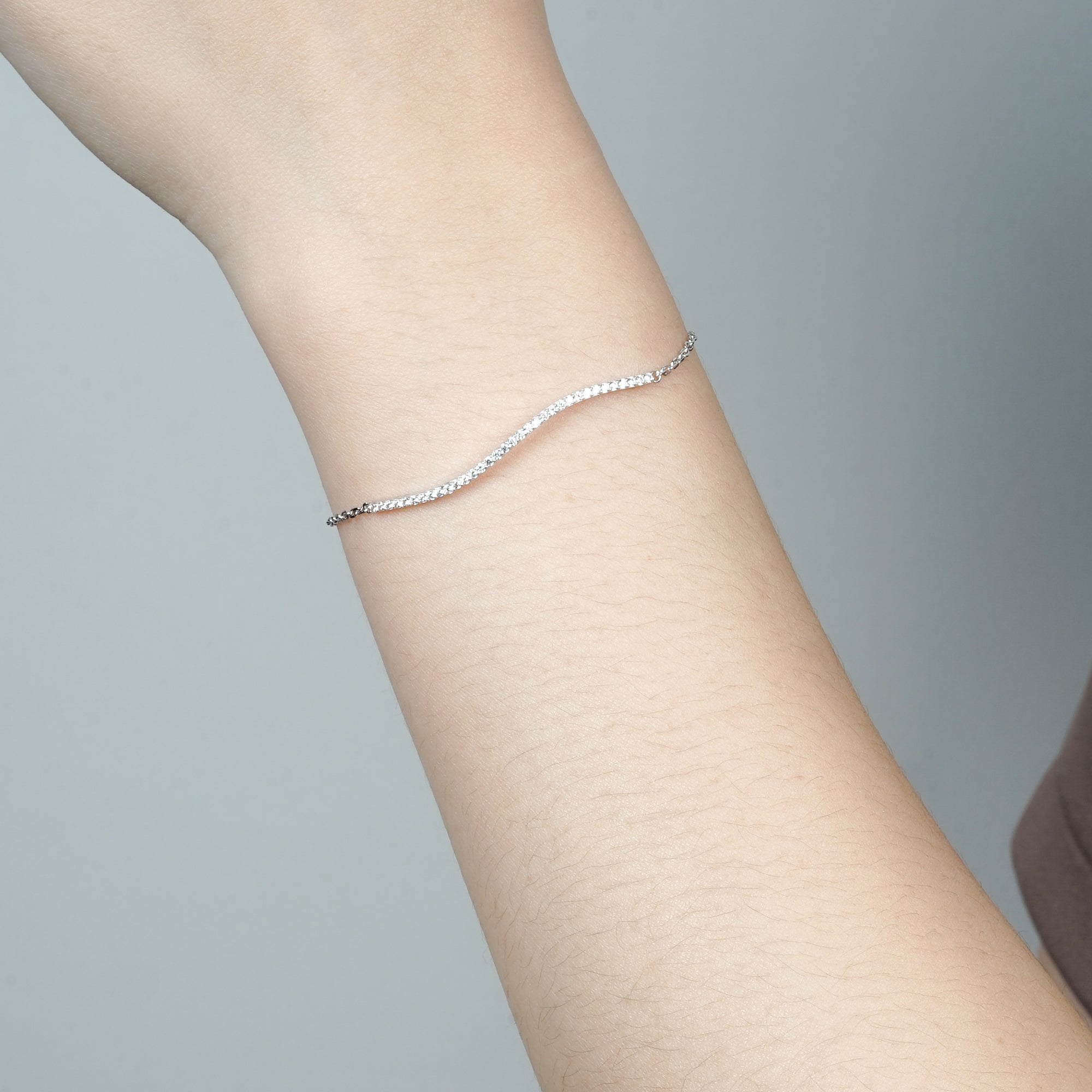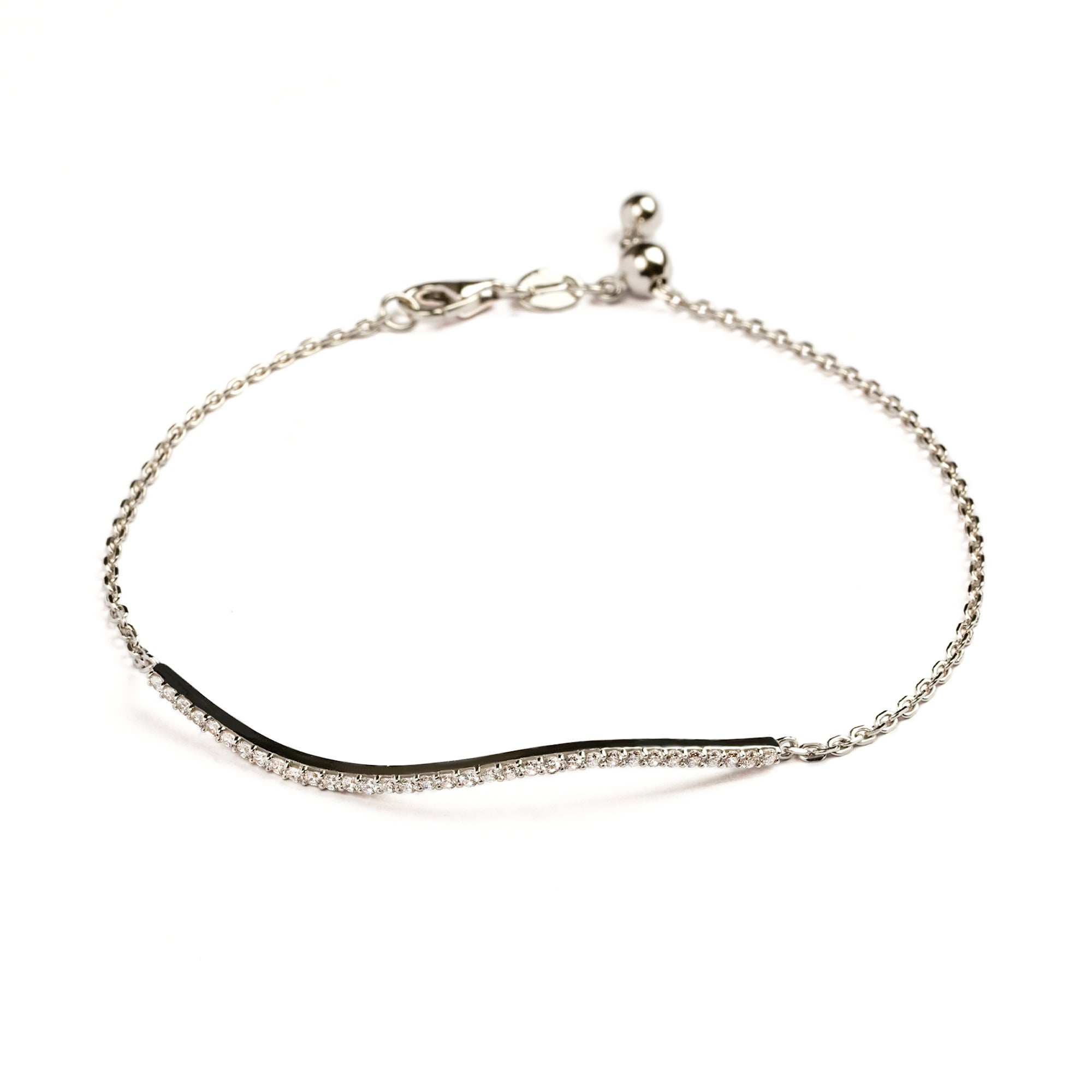 Darla Gold Bracelet - Dazzling Juene
Sale price

IDR 964.035
Regular price

IDR 1.285.380
(/)
Tax included.
---
Bahan Dasar: Emas Murni 7karat / kadar 30%
Berat: 1.85 gr
Details: terdapat pendant garis panjang dengan sentuhan batu zirconia, ukuran panjang liontin 4cm
Jenis Batu: Batu Zirconia Putih
Warna: Tersedia dalam White Gold dan Rose Gold
Ukuran Gelang: 16,5cm+3cm ext
Jenis Gelang: Gelang Serut
Jaminan Jual Kembali (Buyback Guarantee) *lihat ketentuan jual kembali (buyback) produk.
KETENTUAN TRANSAKSI:
- CHAT SELLER TERLEBIH DAHULU SEBELUM MEMBELI.
- Tanyakan terlebih dahulu untuk ketersediaan produk.
- Untuk jenis produk cincin, PASTIKAN UKURAN CINCIN yang akan dipesan sudah benar. (Kami tidak melayani komplain karena kesalahan pemilihan ukuran cincin).
- Setiap transaksi akan mendapatkan FREE JUENE JEWELRY'S EXCLUSIVE BOX.
- Setiap transaksi akan disertakan CERTIFICATE & INVOICE.

Toko buka setiap hari Senin – Jumat pukul 07.00 – 14.00 WIB. Pesanan yang masuk di atas pukul 14.00 WIB akan kami proses pada hari berikutnya.
Untuk pesanan hari Jumat di atas pukul 14.00 WIB atau pesanan di hari Sabtu dan Minggu, akan kami proses di hari senin dikarenakan hari sabtu dan minggu kami libur.
Komplain barang hanya diterima maksimal 3 hari setelah barang diterima dan harus disertakan dengan video barang yang di komplain tanpa terputus atau di-edit.
Kerusakan yang disebabkan oleh kelalaian pembeli, kesalahan dalam penggunaan, dan proses pengiriman oleh kurir di luar tanggung jawab kami.
Barang yang dikirim dipastikan sudah lulus uji kualitas di bagian Quality Control kami.
 
HAL YANG PERLU DIPERHATIKAN (HARUS BENAR):
Alamat pengiriman.
Pilihan Kurir.
Ukuran Jari (untuk cincin).
Barang yang dipesan (model yang diinginkan).
*PIHAK SELLER TIDAK DAPAT MENGUBAH/MEMBATALKAN PESANAN YANG SUDAH DIPESAN.
KETENTUAN JUAL KEMBALI (BUYBACK) PRODUK:
Semua produk Juene Jewelry dapat dijual kembali (buyback) kepada Juene Jewelry, atau ke toko perhiasan offline lain yang menerima jual kembali (buyback).
Transasksi Jual kembali (buyback) kepada Juene Jewelry akan dikenakan potongan harga produk sebesar 20% dari harga invoice di luar pajak 1 sampai 2%
Size Guide
Terms & Condition

TERMS OF TRANSACTION:

Please kindly CHAT SELLER before making a purchasing.

Check in advance for product availability.

For rings, please MAKE SURE THE SIZE is correct. (We do not serve complaints due to incorrect ring size selection).

Every purchase will include FREE JUENE JEWELRY'S EXCLUSIVE BOX, CERTIFICATE & INVOICE.
Our shop is open every Monday - Friday at 07.00 - 14.00 WIB. Orders that made after 14.00 WIB will be processed on the following day.
For Friday, orders that made after 14.00 WIB or orders on Saturday and Sunday, will be processed on Monday because we close on Saturdays and Sunday.
Complaints on product are only received a maximum of 3 days after the goods are received by customer and must be included with the video of the complaining item without being interrupted or edited
Damage caused by mistake of the buyer and mistake by the courier delivery is beyond our responsibility.

We only ship product that has passed our Quality Control section. 

 

THINGS NEED TO BE ATTENTION (MUST BE CORRECT):

Shipping Address.
Courier Option.
Ring Size.
Ordered Product (The desired design).

*SELLER CAN NOT CHANGE OR CANCEL ORDERS THAT ALREADY MADE. 

BUYBACK POLICY:

All Juene Jewelry products can be resold (buyback) to Juene Jewelry, or to other offline jewelry stores that accept buybacks.
Buyback transactions to Juene Jewelry will be deducted by 20% of the invoice price excluding 2% tax.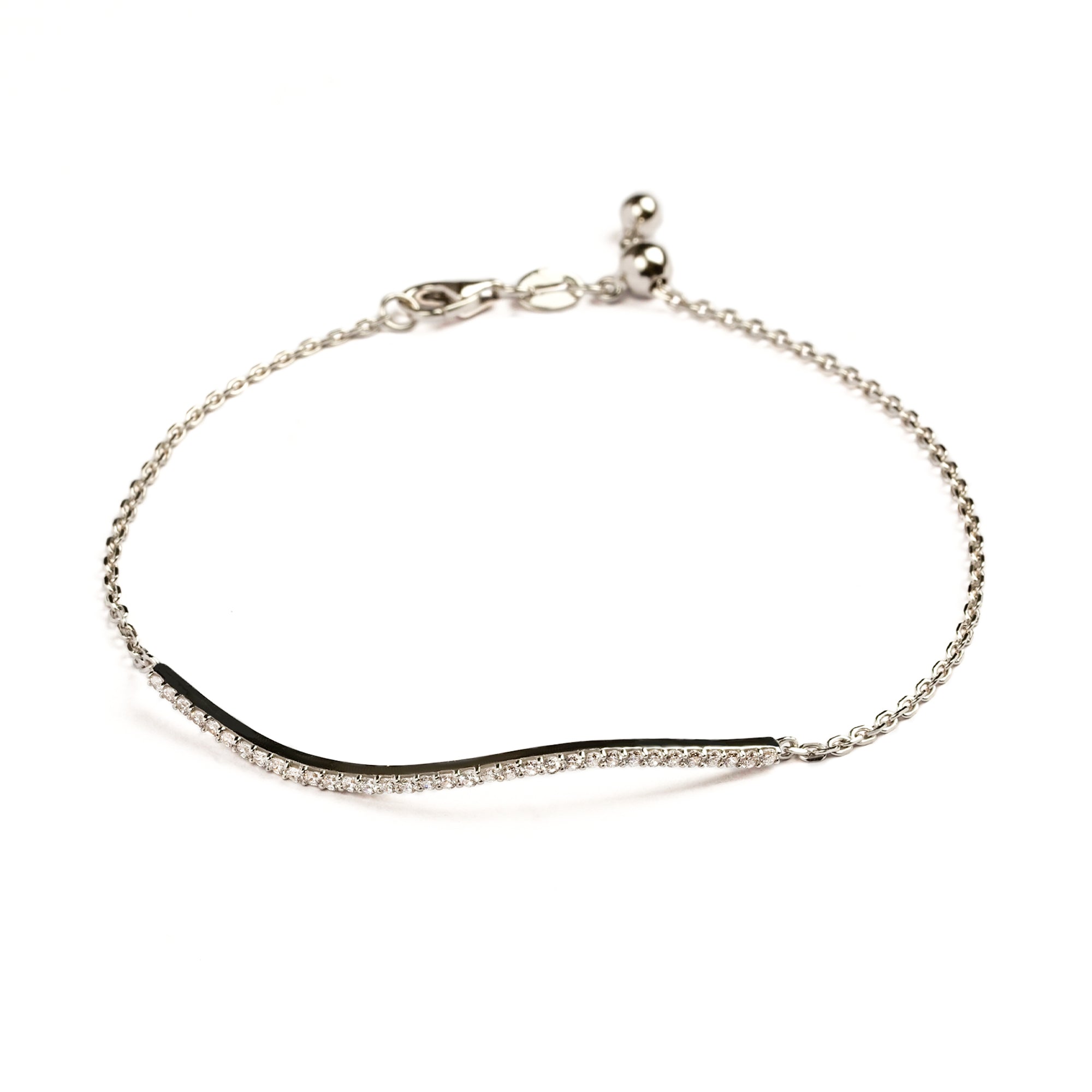 Darla Gold Bracelet - Dazzling Juene
Sale price

IDR 964.035
Regular price

IDR 1.285.380
Choose options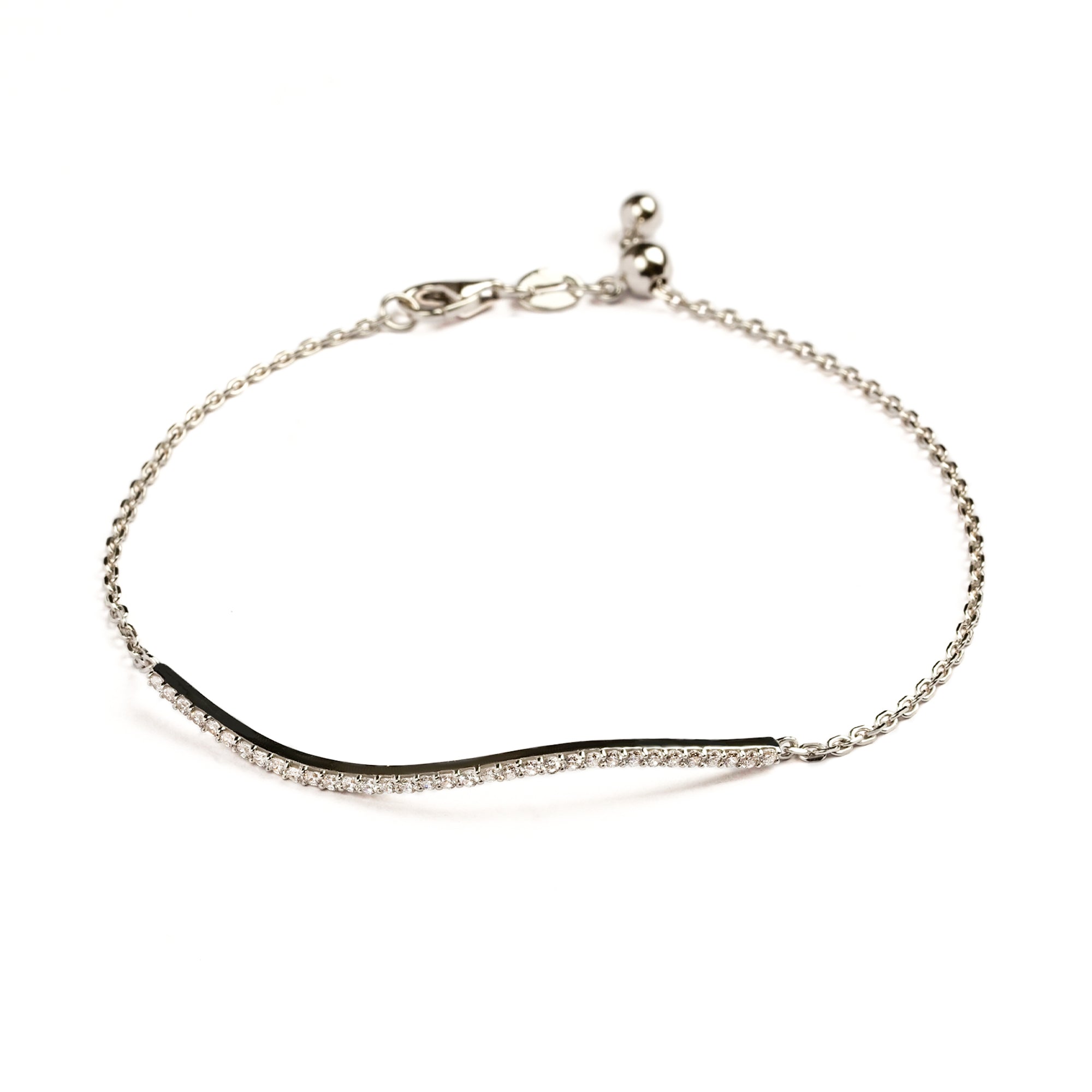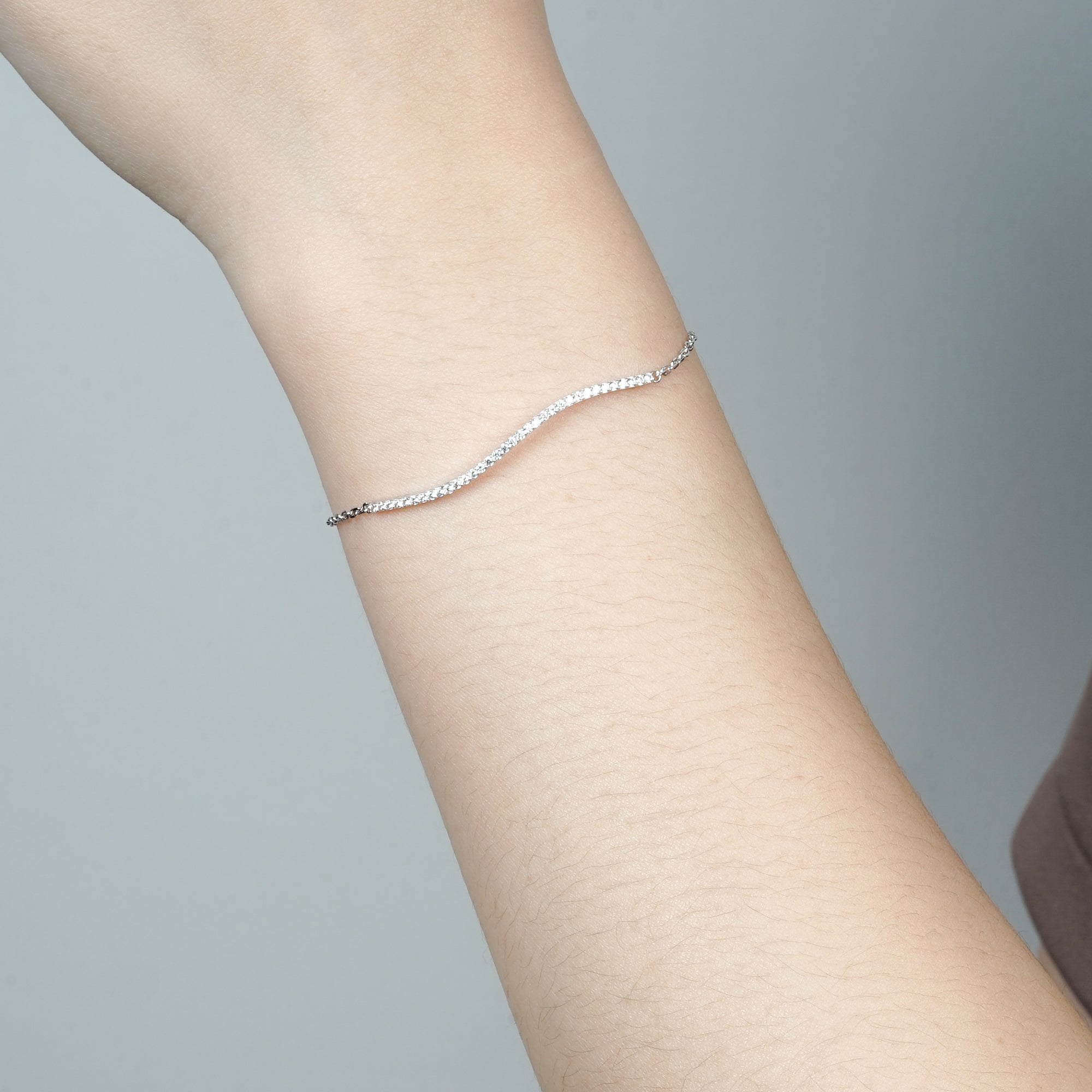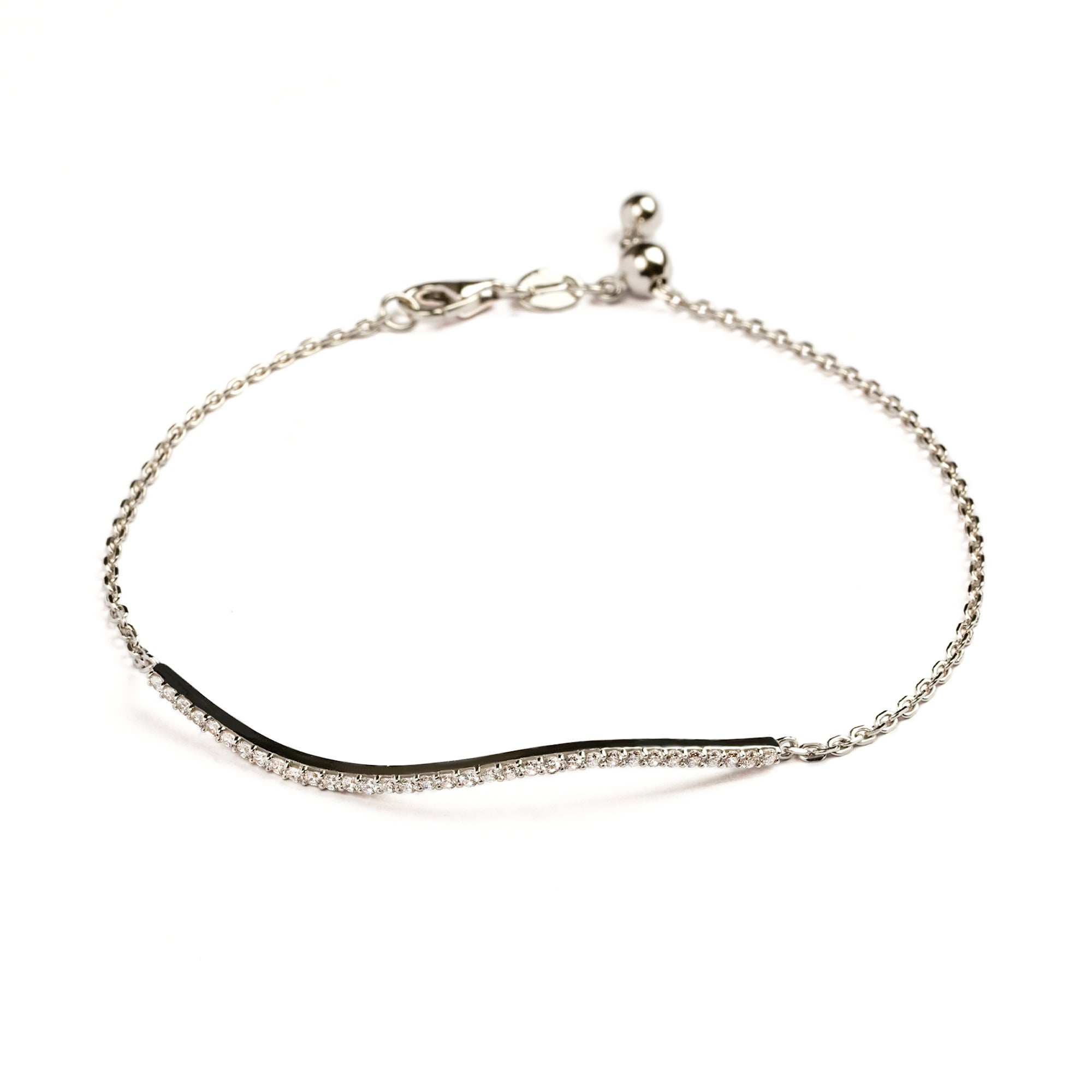 Sale price

IDR 964.035
Regular price

IDR 1.285.380
(/)
Tax included.
---
View details